Why sell with us?
At Geoff Nixon Real Estate & Sandy Anderson Real Estate we have always enjoyed a reputation and goodwill said to be amongst the highest in the industry.
Confidence - it's a great feeling. It's the feeling you get when you talk to our Sales Department at Geoff Nixon Real Estate.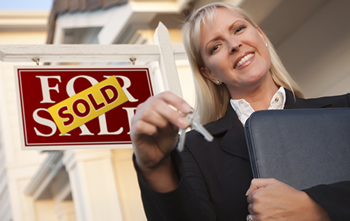 The success of our Sales Department is a result of team work. Thorough attention to detail in all aspects of day to day activities ensures an efficient operation. All staff keep up to date with market trends and are completely conversant with legislation. Henry Aronovitch, Paul Ross and Sandy Anderson head our Sales Department, and are all fully Licensed Real Estate Agents and Auctioneers with over 75 years of combined experience. Our clients can 'breath easy'.
With the combination of Sandy & Henry (who is fluent in seven languages), their knowledge & experience within the area is surpassed by none.
Whether it be a studio apartment in Prahran, a waterfront mansion in Brighton or vacant industrial land, we can handle the lot.
One of our key factors for success is to keep clients well informed on the sale process of their property through regular correspondence either by phone, fax, email or over a coffee.
We are a locally run and owned business providing close personal service. We therefore identify with and understand the needs of buyers & sellers.
Our unblemished reputation, together with thousands of satisfied clients over the last FORTY plus years of professional service, attest to the fact that you can always rely on our honesty and trust in our integrity.
We pride ourselves in taking a professional, responsible attitude towards our clients and customers, and at all times strive to provide courteous, personal service.
We provide the highest level of service by treating each property we sell as if it were our own.
We understand the reluctance many people have when faced with the daunting task of choosing a real estate agent; however, you have our assurance that you will be pleasantly surprised in dealing with us. We will be able to answer all your questions in a way which will allay all your doubts and fears.