Property Management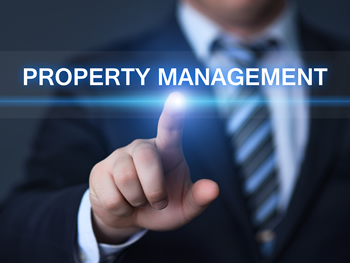 At Geoff Nixon Real Estate we have always enjoyed a reputation that is built on years of trust and service.
The success of our property management is a result of team work. Thorough attention to detail in all aspects of day to day activities ensures an efficient operation. All staff keep up to date with market trends and are completely conversant with legislation.
Paul Ross, a fully Licensed Real Estate Agent with over 20 years experience, heads our Property Management Department. Our clients can 'breath easy'.
One of our key success factors is to keep clients well informed on the management of their property through regular inspections, reviewing the rental market and maintaining a professional relationship with your tenants.
Our Property Management Department is dedicated to providing the finest property management service available.
At Geoff Nixon Real Estate we are dedicated to:
Tailor made leasing and property management
Dynamic marketing on our exclusive website
Presenting every property at its best
Efficient exceptional service
The Services We Offer...
To take the worry away from you and ensure your property is well looked after and is achieving optimum returns.
Our services include:
Organizing suitable marketing
Listing of property on our website www.geoffnixon.com.au
Very comprehensive tenant screening
Setting market rental figures
Digital photos of the property
Preparing the lease & bond documentation
Detailed ingoing and vacating reports & inventories as required
Collecting the rent & arrears control procedures
Regular inspections
Supervision of repairs in accordance with the agency agreement
Implementing relevant laws and regulations relating to rental property
Representing the owner in the Residential Tribunal if required
Provision of monthly statements showing income and expenditure
Rental proceeds paid directly into any nominated account electronically
Additional Services
To make life easier we can help by recommending and organizing as required the following services for you:
Professional cleaning
Gardening
Pool maintenance
Digital video of inspections
Property valuations
Removalists
Tradespeople for all types of repairs / maintenance
Detailed annual taxation summary sent as at 30th June each year
Tenant information
Managing Agent
Geoff Nixon Real Estate
704 Glenhuntly Road, 
South Caulfield Vic 3162
Telephone: (03) 9528 4422
Facsimile: (03) 9523 0714
Email: 
admin@gnre.com.au
Business Hours
9 am to 5 pm Monday to Friday
9.00am to 1.00pm on Saturday 
Rent
To be paid strictly in advance to the Caulfield South Office. It is most important that the rent is paid on or prior to the due date. If paying by mail please put your name and address on the back of the cheque or money order. If you require a receipt please include a stamped self addressed envelope with your payment.
Late Rent
Rent is always to be paid on time and in advance as specified in your lease. If for any reason you are unable to pay the rent on the due date, it is your responsibility to contact the Property Manager and make definite arrangements for payment.
We offer the following convenient payment methods.
DIRECT MONTHLY DEBIT
BPAY
Propertypay.com.au
RENTCARD
Personal cheques, bank cheques or money orders are acceptable. 
It is our office policy not to accept cash. 
Receipts
Will be issued but are not posted to tenants paying rent by mail unless a stamped address envelope is provided by the tenant. Receipts will however be retained at our South Caulfield office for your collection. 
Repairs
Please report any necessary repairs immediately by telephone or email. Tenants will be charged a service fee if repairs are requested and servicemen cannot gain access. The telephone number for maintenance is 9528 4422 (24 hours)
Gas, Electricity & Telephone
The following are a selection of utility companies available. Please use any company that suits your requirements. (Tenant is liable for ALL installation/connection fees.)
ELECTRICITY / GAS
AGL Ph: 133 000
Origin Energy Ph: 132 114
TXU Ph: 133 466
Citi Power Ph: 131 260
TELEPHONE:
Telstra Ph: 132 200 
Optus Ph: 133 937 
AAPT Ph: 138 886
WATER:
Please complete form provided at time of signing lease.
Upon vacating it is your responsibility to obtain final readings of gas, electricity, water and Telephone.
Connections to be arranged by the Tenant.
GAS CONNECTION
ELECTRICITY
TELEPHONE (Telstra) 132 200
Rubbish
All rubbish is to be disposed of in accordance with Council requirements. Most Councils supply bulk bins to properties. It is your responsibility to maintain and put these bins out for collection on the appropriate days. It is also your responsibility to empty your letterbox of junk mail (or put up a sign requesting none).
Inspection report
All tenants will be provided with an inspection report, indicating condition of the premises at commencement of the Lease. This form must be signed and returned to this office within 7 days. If not returned, it will be presumed that the tenant agrees with our assessment of the condition of the premises. 
Notice to vacate
If you wish to vacate prior to the expiry of your lease, please phone our office immediately for advice. You are legally obligated to continue paying your rent until alternative arrangements can be finalized. 
If you are on an expired lease twenty eight days (28) notice must be given in writing to the South Caulfield Office. The key must be returned to our office on the vacating date together with advice of your new address. Until such time as the keys are returned you are liable for rent. If you are under lease contact our office for lease break information.
Final Inspection
When vacating, please ensure that the keys are returned to this office on the date your notice expires, otherwise you will be charged rent until such time they are returned. 
Bond
All Bonds in respect of residential Tenancies forwarded to the Bond Authority. When you vacate the premises and the final inspection completed, a bond refund form may be collected from the South Caulfield office which enables you to receive an immediate refund from the Bond Authority.
General
Please read your lease and be aware of your obligations & rights. If you have any queries in respect of your tenancy, please do not hesitate to contact us for assistance. 
WE THANK YOU FOR RENTING WITH
Geoff Nixon Real Estate.
Urgent Repairs
Please check your lease or renting guide as to what constitutes an emergency repair. Should you organize a repair that is not an emergency, you may be liable for its cost or any associated service call.
If you are required to pay for any services at the time, you must supply us with all original invoices for a refund.