Advocacy Service
Are you searching for that ideal home or investment property but haven't got the time or patience?
With the focus on achieving the best results for our clients, Geoff Nixon Real Estate can remove the hassle from your property purchase.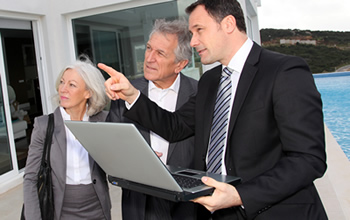 The entire process of your purchase, from sourcing the property through to settlement, will be made much easier. Our priority is to convert you from being the seeker of real estate into the owner of real estate by securing your desired property at the best price and upon the best terms and conditions in the shortest practical time frame.
We consult with you to establish your detailed brief
Most of us are time poor - this is when your investment in us really starts to pay off...but it gets better.
From this point onwards we set about saving you many frustrating hours and providing you with an educated view of the market.
There is nothing worse than trying to get a foothold in the market, and being continually frustrated by the under quoting methods so widely and unashamedly employed by some selling agents.
We fully investigate the availability of your requirement in the market place by implementing our search using the latest technology available. 
Once the appropriate property has been located we can also assist on Auction day. During this stressful time our many years of experience comes further into play helping to:
Gain the measure of opposing bidders if necessary
Make the Auctioneer accountable for his actions at all times
Either by way of the above or by other means, establish a strong position within the auction process.
Negotiate if passed in on more advantageous terms and conditions than were offered during the Auction. 
Our fees
They are negotiable depending on how involved or not involved you want to be.
Please call or email Paul Ross on 0418 535 150 or email 
paul@gnre.com.au